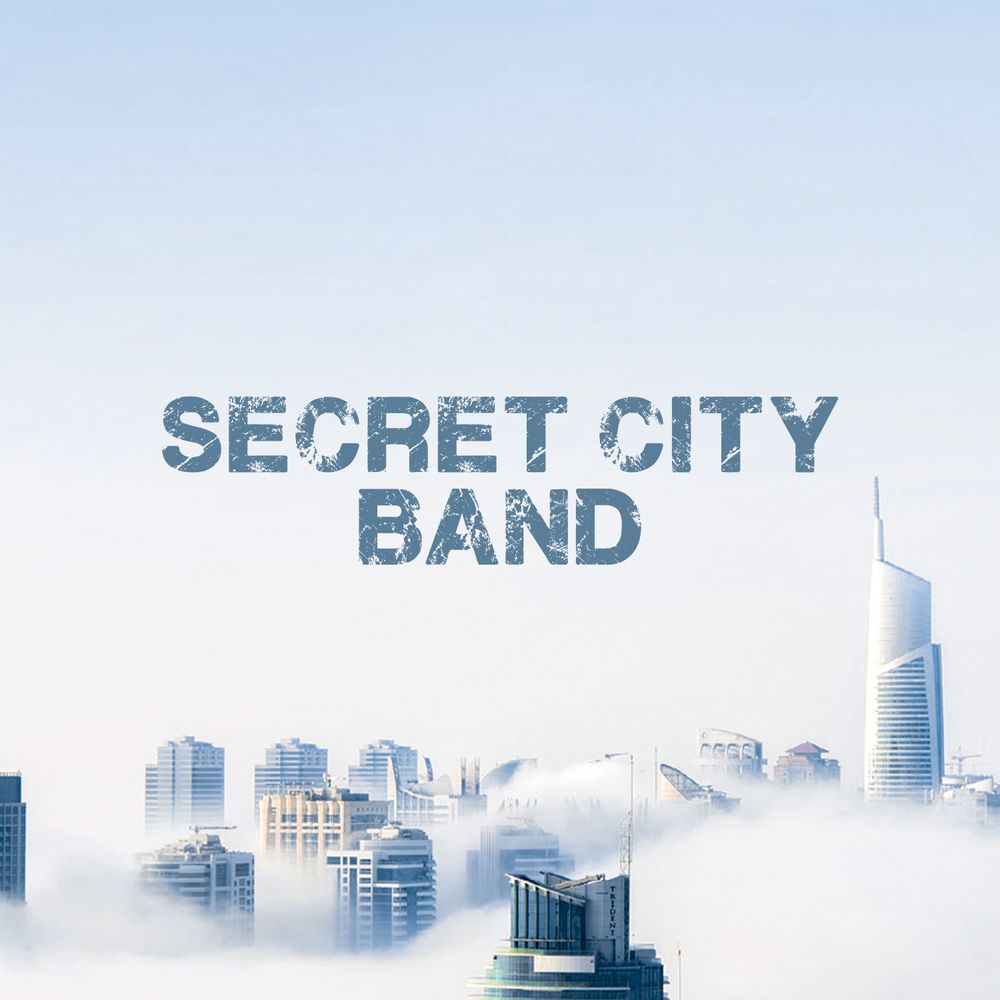 Secret City Band is a modern three-piece original rock band from Denver, Colorado. The band was founded in 2016 and is comprised of seasoned musicians: Nick Melliadis (electric guitar & vocals), Steve Faulkner (drums & harmony vocals), and Nate Baker (electric bass). Each band member has his own individual style and together they create hauntingly beautiful harmonies in songs that range from progressive rock to sad ballads.
Nick Melliadis is a singer and guitarist in Secret City Band. He studied guitar under the tutelage of Tony Cubetta, a world renowned jazz musician. Nick began writing and performing original songs in New York. In the early 1970s he performed with Avis Mistretta. They performed for several years in Greenwich Village at the Cafe Wha, the Bitter End and the Back Fence. They played in night clubs, college auditoriums and concerts throughout the New York area including a theater show with B.B.King. Nick and Avis recorded a single called Truth and Soul with Paramount Records. Upon moving to Colorado in the 1970s he joined Umbra, a psychedelic/prog/jam/hard rock band. He was a lead singer, acoustic guitarist, harmonica player. This is where he met Steve Faulkner, the drummer. Umbra performed for several years in clubs and concerts throughout the West. After Umbra disbanded, Nick played with several Colorado based bands including Omnibus, Phil and the Blanks and the Detroit Street Band. He also performed several times on KFML Radio and TV on the Beverly Martinez Show. He also performed several times at Denver's Rainbow Music Hall. In the 1990s he recorded an original rock album called Stone House. He joined with Steve Faulkner and Nate Baker (bassist) to create Secret City Band; a band dedicated to original music. Nick sings with a powerful, emotional, and clear voice. His guitar style is distinctive and based on rock, folk and blues. Secret City Band's lyrics range from angry social comment to haunting love ballads. The band recorded an album in 2018 called Secret City. The album was played on radio stations all over the U.S. They recently recorded a second album called Touch the Sky.
Steve Faulker started drumming using his mom & grandmother's pots & pans, lids were his cymbals. Unable to create a high-hat, he'd take the larger lids and hit them together. His grandmother could not believe she and his mom were so rough on pots & pans. One day she went to get out the Dutch oven to make chili. She found it had a big dent on the bottom, making it unable to sit flat on the range. Steve, it seems, had been using it as a bass drum and had dented the bottom so badly it was no longer functional as a Dutch oven.
Steve's mom got him a snare drum that he practiced for 4 years before she would concede that drumming was not just a phase, but his passion. She then bought him his first drum set.
Even though he was highly influenced by jazz drummers; Buddy Rich, Louie Belson, Phill Jo Jones, Steve was drawn to rock and roll. It has been rock and roll ever since.
He took private lessons from big band jazz instructors on the kit [all the while in rock bands].
Steve has been a career musician and private drum instructor. He started teaching at 15. He had played with Nick Melliadis in the prog/jam/psych band Umbra. Umbra has an album/CD out on the Lion Productions record label.
Steve played with Nate Baker in Bradford Junction before they reunited in Secret City Band.
Our second CD together is called Touch the Sky. Like the first CD, Secret City, it is comprised of original music.
Secret City Band has between 40 to 50 original songs.
Nathan Baker started playing guitar at the age of 15.  Due to unusually short and fat fingers, he switched to bass by the time he was 16.  'Nate' cut his teeth playing music of Black Sabbath, Led Zeppelin, Nirvana, Smashing Pumpkins and many other typical teenage rock songs.  
After moving away and starting college, Nate found himself with The Corpulent Bamboozers of Flim Flam, which evolved into the touring band Halias.   A wide range of influences flooded the soundscape.  Frank Zappa, Grateful Dead, Phish, Paul Simon, and others joined the stable of influencers.   
After Halias took a break, Nate left for Colorado to start fresh.  Here, he joined a country band, Stillhouse Burning.  After a short stint in the local market, Stillhouse disbanded and he joined with singer/songwriter Andy Palmer for a brief stint.  After a brief hiatus from playing, Nate found himself in a local band, Bradford Junction.  Here he met and played with current Secret City drummer Steve Faulkner.  After a serendipitous end to Bradford Junction, Steve called Nate to join Secret City when they needed a new bass player.  That was quite a few songs ago and catches everyone up on Nate's musical history.  
Nate finds joy in all types of music and styles.  You can't deny a catchy tune.  Bass playing is a lifelong challenge and puzzle; endless meters, endless rhythms, endless melodies. Nate enjoys the lifelong quest to better represent himself through bass playing.   Nate has since learned to play the guitar as well.   Fat fingers and all.